By Brent, Five Star Ranch Staff Writer
Tips on selecting the dude ranch vacation you really want
Even in this high tech information age, dude ranches and guest ranches still offer city slickers a place to escape to, unwind, and re-charge their batteries. Find the right dude ranch and you'll return to daily life with relaxed, rested, and with fond memories that will last you a life time. Choose the wrong dude ranch vacation, however, and you could come back with memories and-not to mention, injuries-that you'll never forget, but wish you could.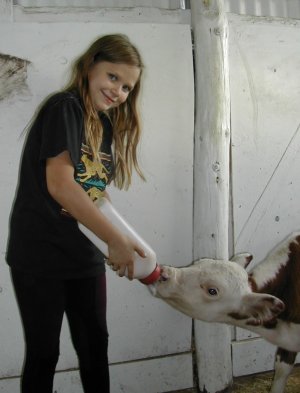 This short article will give you a few tips to help you plan a successful dude ranch vacation and create pleasant memories that you'll treasure for a lifetime.
For you, thoughts of dude ranches, or guest ranches, may conjure up images of camping out on the trail and waking up to the smell of coffee cooking over an open fire. Another person may see images of trail rides to secluded fly-fishing spots of crystal clear waters that are only accessible by horseback. Still another may envision a mountain resort with tennis courts and full day-spa.
Question: With all these images competing with one another,
which one is right?
Answer: They all are.
You see, dude ranches can be broken down into three basic categories:
1. Dude Ranch/Guest Ranch
Get a taste of the "cowboy life" through various outdoor events and activities, such as cook outs and organized trail rides.
2. Working Dude Ranch
You'll participate in some of the daily activities that are necessary to take care of the livestock.
3. Resort Dude Ranch
Along with "cowboy type" activities, these resorts often offer luxurious amenities such as tennis, swimming, and spa treatments.
These categories can be divided even further by the specific activities that are offered at each ranch and also by location. So, the first step in planning your dude ranch vacation is to discuss with your traveling companions what kind of activities you'd like your dude ranch "experience" to include, such as horseback riding, fishing, riding on a cattle drive, etc.
Once you've narrowed in on what kind of dude ranch you'd like to visit, the next step is to pick the ranch that's best for you.
As with any purchase, it's always scary buying or booking something that you don't know about first hand. Fortunately, there are some great resources available on the internet to help you book your trip with confidence.
We also recommend you check out the Dude Rancher's Association. Established in 1926, this organization serves as a governing body for the dude ranch industry, and membership involves a little more than just filling out a form and paying your dues.
To join, member ranches must go through a two year application process which includes on-site inspections and monitoring to make sure that, among other things, each ranch delivers on everything that it's marketing and advertising materials promise. In fact, a startling 70% of all ranches that apply for membership do not make the cut!
Another great internet resource is Gene Kilgore's website, ranchweb.com. Kilgore, is the author of Ranch Vacations and his site has plenty of free tips, articles, guest reviews, and even an e-newsletter
Now that you know the type of ranch you're looking for and have narrowed down your search here are a few key points to cover when you make your reservation.
Make sure you know what's included in the price.
Are there extra taxes, resort fees, or gratuities that will be attached to the final bill? Also, are all of the resort's amenities at your disposal or are there separate charges for each one such as horse back riding, skeet shooting, etc?
Know what the climate be like during the season of your vacation.
Some western states-depending on the altitude-experience snow 12 months out of the year, and some desert regions experience vast temperature drops between the daytime and evening hours, while other regions go through intense rainy seasons. Whatever the case, don't assume that the weather you experience will be like the one you see on the brochure.
Ask the person you talk to when you book your trip what type of weather you should expect or better, yet, do some research on your own. Many sites have vacation planning sections dedicated to helping you find the ideal climate for your next trip.
Find out about the meal situation.
Many dude ranches serve three simple family-style meals each day with some sort of snack in the afternoon. These are often "hearty" meals cooked with little attention paid to fat grams or sugar content, so if some members of your party have special dietary restrictions, you'll want to make sure that there will be food available for them to eat.
Kids activities.
If you're traveling with kids, especially young children, be sure to ask about what activities are available to them.
Some ranches have children's programs that keep them busy with "camp-like" activities through out the day, while others have baby sitters on staff. Still others, however, provide neither of these-meaning that someone may have to stay behind to take care of the little ones while the rest of the group goes out on horse back rides, hiking expeditions, and other similar outings that are too advanced for the younger kids.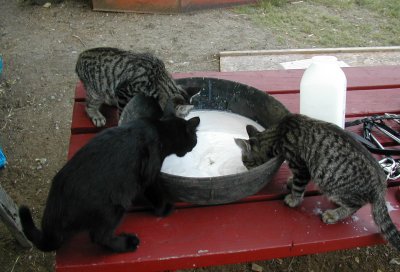 Anticipate Transportation Problems
When you book your reservation, make sure you understand what all's involved in actually getting to the property. Does the ranch provide a car that can pick you up from the airport or will you have to rent one? And if you do rent one (or drive your own), will you need special features, such as four wheel drive?
Finally, make sure you know exactly how long-and how much gas-it will take to get to the ranch. A ranch located just 15 miles off the main road may take hours to access via unpaved, washed out, switchback roads through the mountains.
Armed with the information in this short article, you should be on your way to planning a dude ranch vacation that will provide you and your family with pleasant memories for years to come. So, what are you waiting for? Saddle up and book your dude ranch vacation today!
If you want to hear about our experiences with a few horsey ranches, check out our reviews.
Click below to go to the State you're interested in visiting.