Friesian Breed Judging event in Ft Collins, Colorado
If you've always wanted to attend a Friesian horse Keuring, but were never able, we have a treat for you. We have pictures from the 2007 Keuring held in Ft Collins, Colorado. My friend Sue was there with her trusty camera and captured these photos.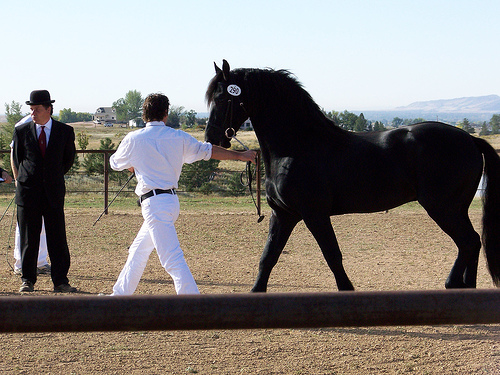 What the heck is a "Keuring" anyway why is it important to the Friesian breed?
First off, all Keuring means is judging, but it refers to a specific series of judging events. Each Fall Friesian breed inspectors from the Friese Paarden Stambok (that's Dutch for the Friesian Horse Studbook) judge Friesians for their breeding quality.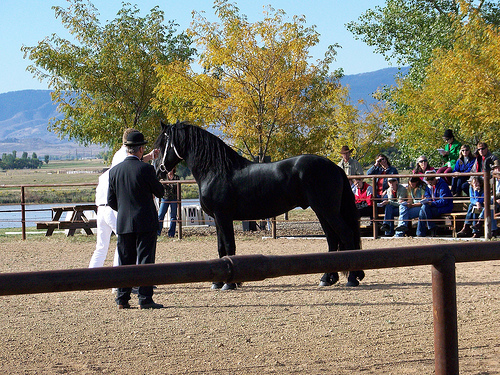 We couldn't have asked for a more beautiful Fall day. It was sunny but not hot, the trees were adorned with their Fall colors, and the mountains made the perfect back drop to these magnificent black horses.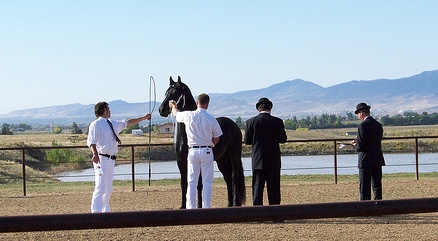 In years past, the Friesian breed was nearly lost due to over crossbreeding. This amazing breed was saved due to careful and selective breeding. Today Friesian breeding is strictly regulated and only approved breeders can be included in the official studbook.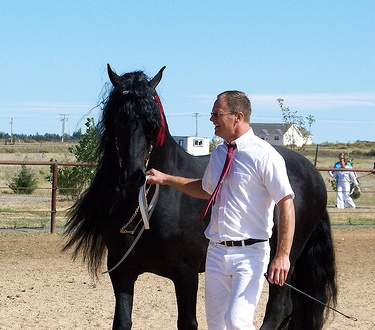 The professional handlers at the Keuring wear crisp white shirts and pants. You'd think that would be an impractical color aound horses, but I have to say, the white next to the black coats made for a stunning contrast.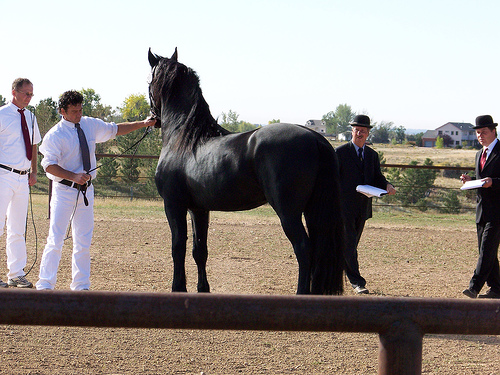 I don't claim to be an expert on this as there are many rules I don't understand, but in general, the Keuring is a way of judging the quality of horses. The horses are judged on conformation and movement by officials from the FPS. They go to different places across North America and inspect candidate horses. The horses are judged 60% on their movement and 40% on conformation.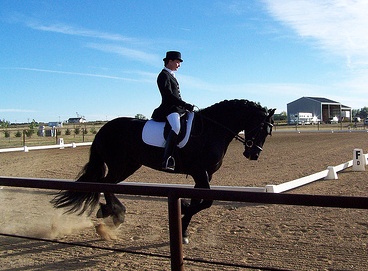 The traditional Friesian horse had a powerful heavy body often called the Baroque type. More recently, a finer-boned conformation type called the sport horse has become popular. Many of the horses at the Ft Collins Keuring displayed the sport horse conformation.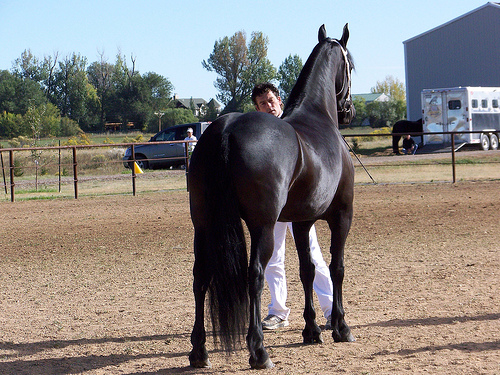 Foals, mares, and stallions are tested at the Keuring. The horses must pass veterinary examinations and detailed conformation criteria. The conformation desired for Friesians is different from other horses. For example, uphill conformation is a desired build in Friesians whereas in quarter horses a more level build is preferred.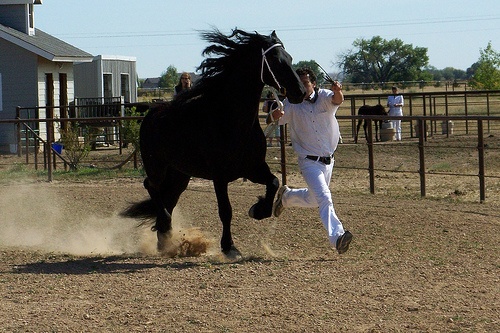 The horses are shown at a walk and trot by hand. As you can see in the photo above, the handlers or runners, really have to be able to run fast to keep up with the high stepping friesians.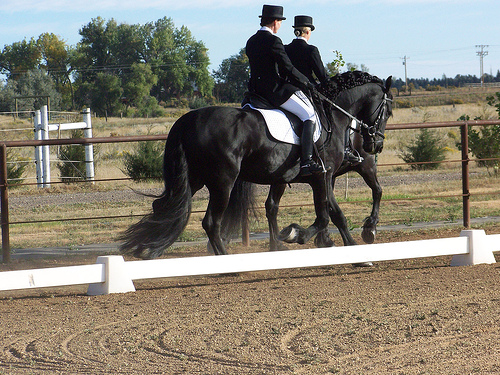 The Friesians are also shown in a riding test and a driving test. The formal riding apparrel looked fabulous on the regal looking Friesians.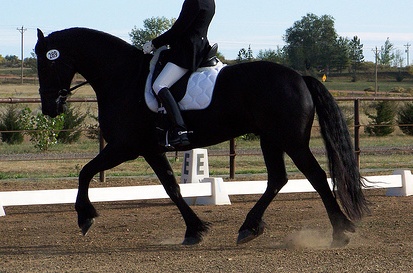 I have to smile when I look at some of Sue's photos. She's a true blue horse person. She was so focused on the horse that in many photos the rider's head isn't showing. I'm the same way. It's kinda funny how horse people are.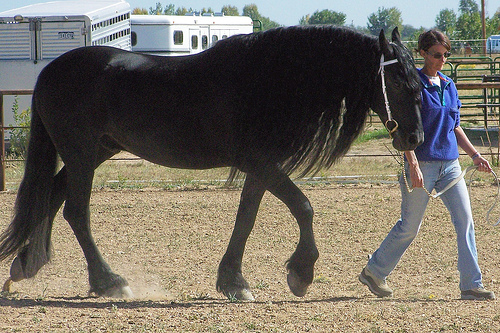 I LOVE the mane on this horse. This is the classic Friesian hairy mane we have come to love so much.
I've included some other photos taken at the Keuring below. Enjoy.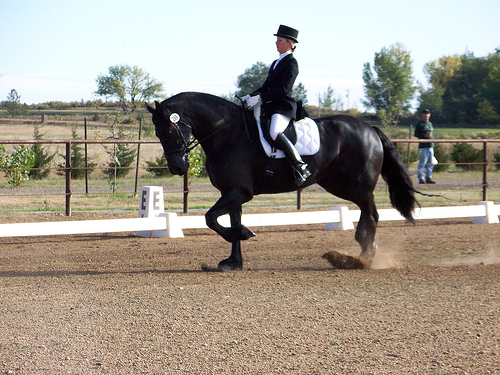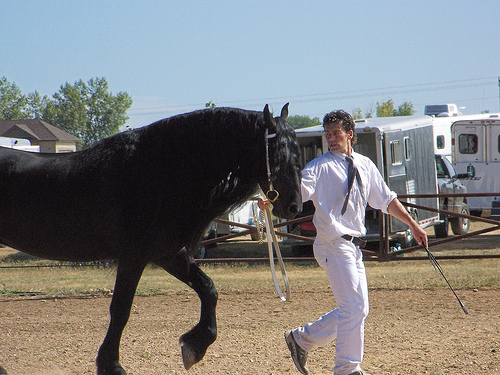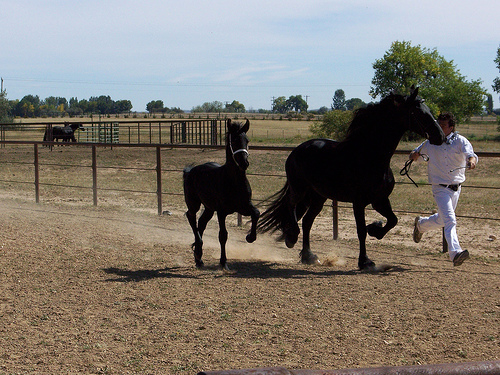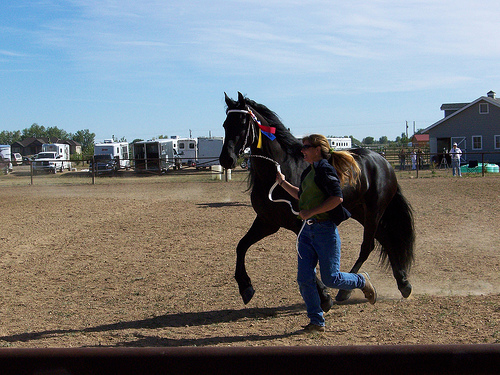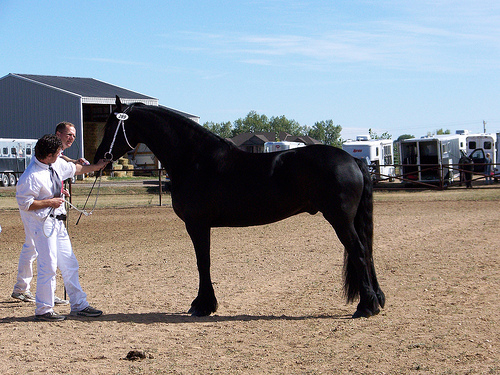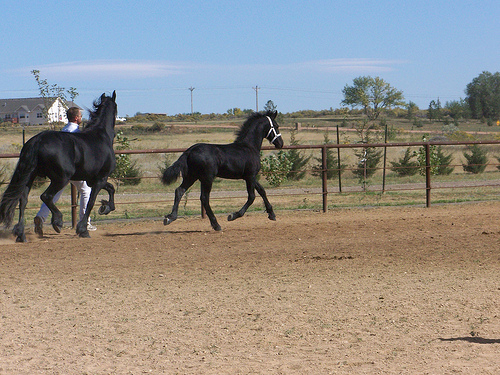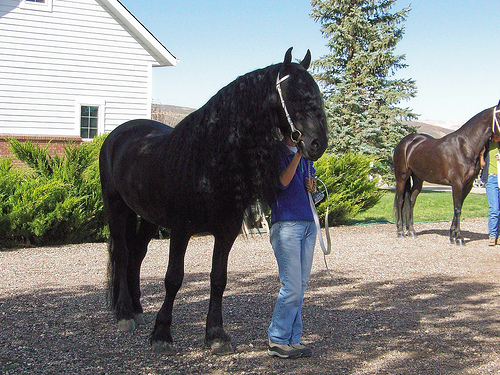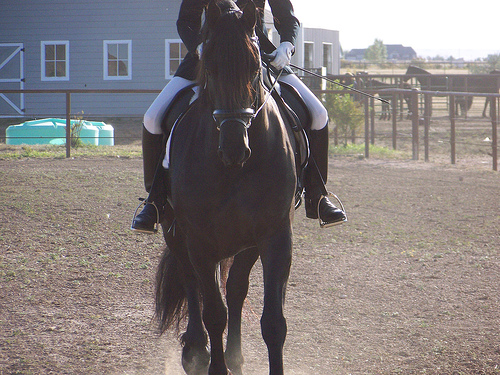 I have some more of Sue's photos of the Keuring that I'll put up later when I get a chance. Thanks for visiting. If you're a big Friesian horse fan, you'll probably relate well to our article on Friesian horses.