Guest Ranch Vacation Reviews
or Horse Friendly Bed and Breakfast Information
There is something alluring about the old west. Rugged characters, scenery that stretches as far as the eye can see, trail rides, campfire singing – the romance of the West. If you want a family vacation the kids will talk about for years to come, a dude ranch vacation package may be perfect for you. Our family has stayed at a number of guest ranches and have compiled reviews on them. Click below to go to the State you're interested in visiting.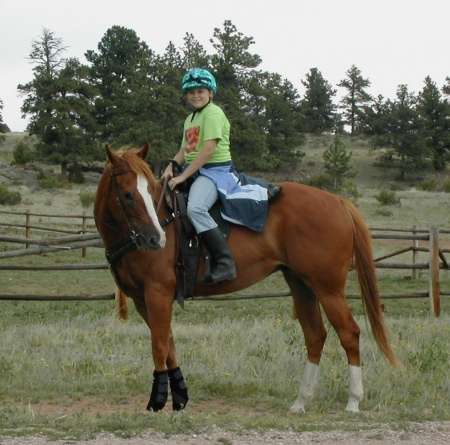 If you're considering a dude ranch vacation, our ranch reviews can help you find the best package for your goals. Want a ranch with plenty of spa amenities? Or is having a children's program tops in your book? Or maybe you want both? How about a ranch spot for a family reunion that promises outdoor activities and beautiful scenery? We review ranch vacation packages and lay out the packages so you can see what is available.
Guest ranches are a great place to introduce kids to the wonders of horses. Many guest ranches are geared for teaching kids about caring for a horse as well as riding. If you're unsure you want to let your child get involved with horses, you might read our article on the benefits of horseback riding for kids.