Mustang Magic Show – Ft Worth, TX
By Christine Churchill, Five Star Ranch Staff Writer

The Mustang Magic show is the wild mustang event that is held in conjunction with the Ft Worth Stock Show. The mission of the show is to faciliate the adoption of wild mustangs and to showcase the training talents of mustang trainers.
The photo at the top of the page from the 2011 show but I will be posting videos and photos from the 2013 show here. The trainers always do an amazing job with the mustangs. The mustang perform despite whistles, clapping, cheers, and other loud noises from the audience. These are well broken, gentle horses trained by some of the best trainers in the country.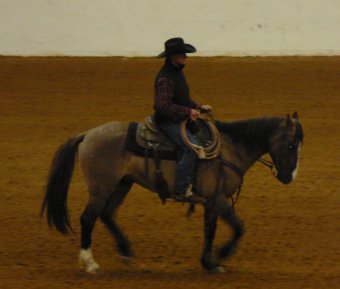 The Mustang Magic show has five components to the judging. First there is a handling score where the trainer works the horse in a small round pen. This is worth 10 points.
Second is a Body Condition Score also worth 10 points. Then there is a trail segment called the combined leading / riding obstacle course which is worth a whopping 40 points. Then there is a Reining Class which was held Friday night and was worth 40 points.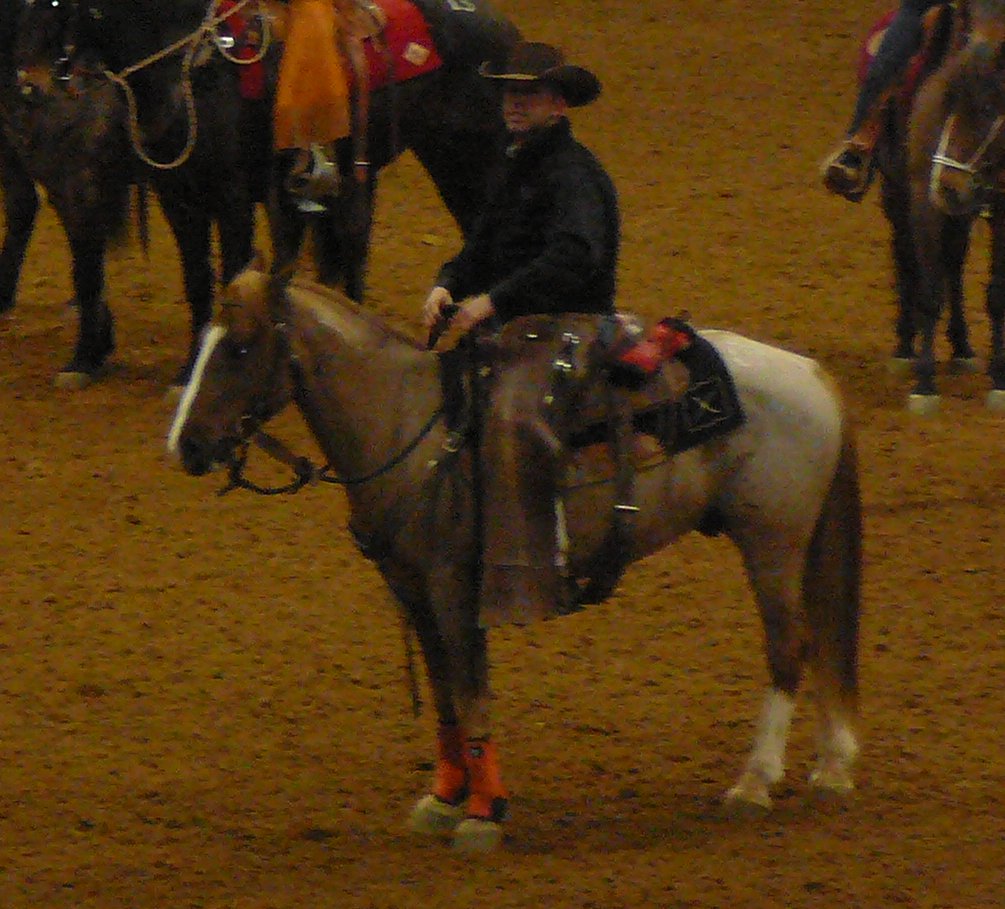 On Saturday night they announced the top ten finalists who then performed a compulsory maneuvers and a freestyle performance.
The horses were amazing. We had to be continually reminded that these horses only had 100 days of training. Some of the mustangs only had 60 days of saddle, yet they were performing flying lead changes better than most trained mounts.
The winners of the 2011 Muastang Magic were (I'll be posting 2013 results and videos later):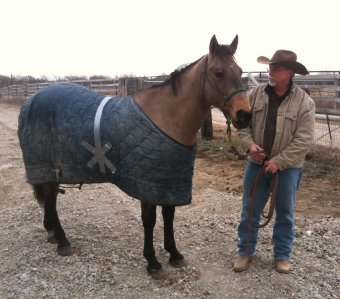 Teryn Muench riding Maverick
Miranda Holaday Lyon
Jerry Jones on Short Stack
Bill Lopez on Cowboy's Dream
Logan Leach on Eastwood
J-D Weisigner on Funky Gold Medina
Chase Dodd on Peyton
Joe Misner on Latigo
Marc Chancey on Dirty-Flirty
Mark Lyon on Peptos Night Out
The show was extra exciting to me because my friend Tim who was with me at the show adopted the number 9 placed horse Dirty (aka "Flirty"), trained by Marc Chancey. Dirty (now named "Reno") now lives in our barn and is doing great. You can see a photo of Tim and his newly adopted mustang as they arrived home.