Horse Trail Manners
By Christine Churchill, Five Star Ranch Staff Writer
Trail manners count. Knowing how to act on a trail will make sure you are a welcome partner on the next trail ride. Here are a few common sense things to keep in mind to make social riding more fun.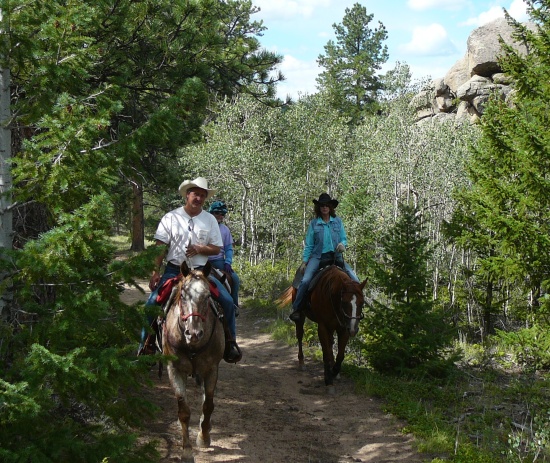 6. Leave gates as you found them. This is a universal rule in the country. Many trail areas double as cow pastures so always leave the gate as you found them.
7. Slow down going around sharp corners. You've been on trails where the trees block the view around the next corner. Slow down and move to the right side of the trail to avoid running into someone coming around the same bend.
8. Be a good samaritan. If you encounter someone having trouble on the trail, offer to stop and help. Remember, it could be you needing assistance next time.
Trail etiquette isn't hard. It's common sense and the golden rule. Treat others as you want to be treated.
Happy trails to you.